Groups
Bring your group out to one of our matches and enjoy any one of our exclusive group experiences!
Tickets start at just $12 per person for groups of 10 or more and can include exclusive access to on-field experiences*.
Please contact Eric Turner at [email protected] for further information.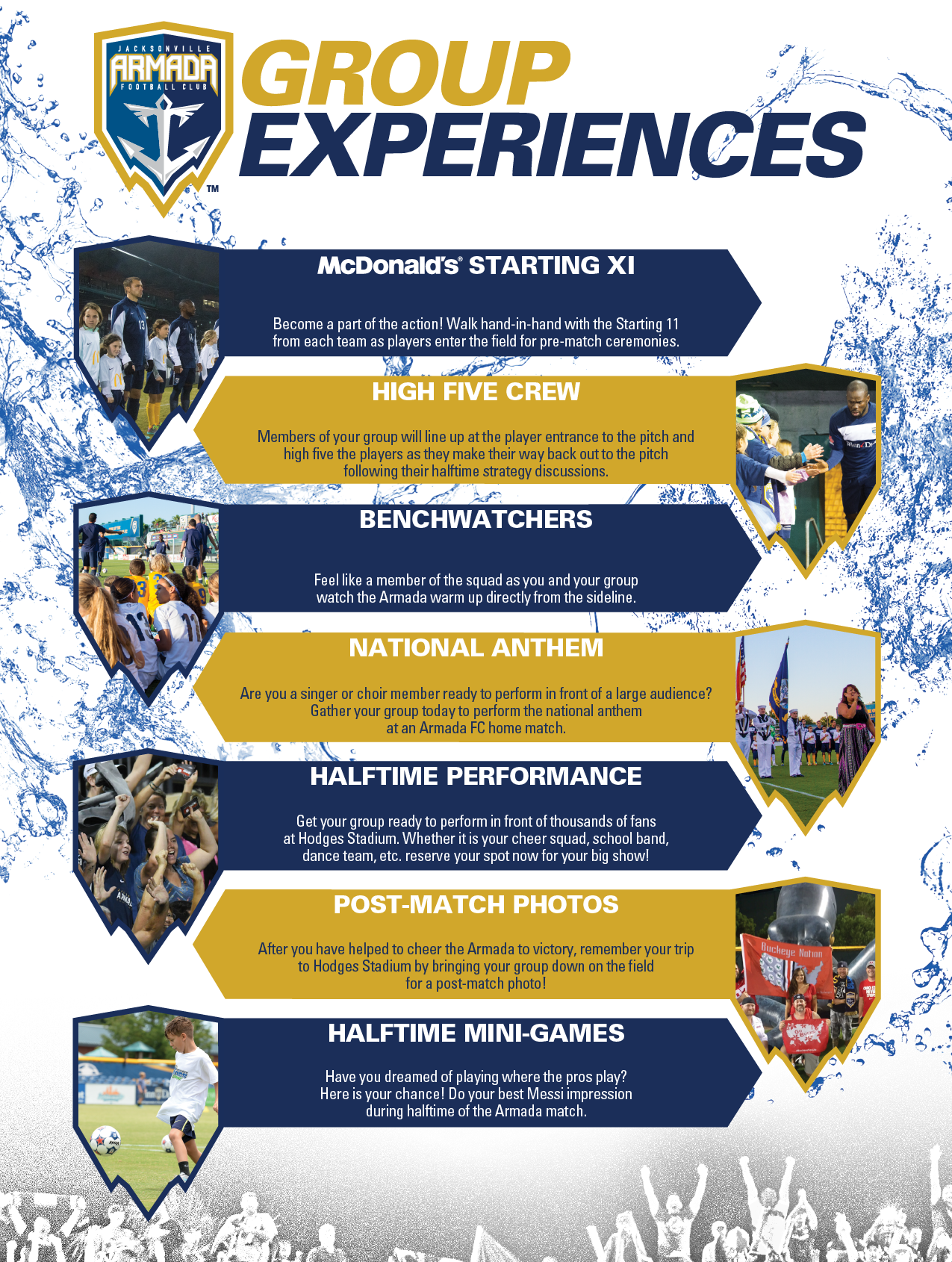 *Subject to availability.