CLAIM YOUR $1,000 IN DISCOUNTS WHEN REFINANCING OR PURCHASING A HOME THROUGH RP FUNDING.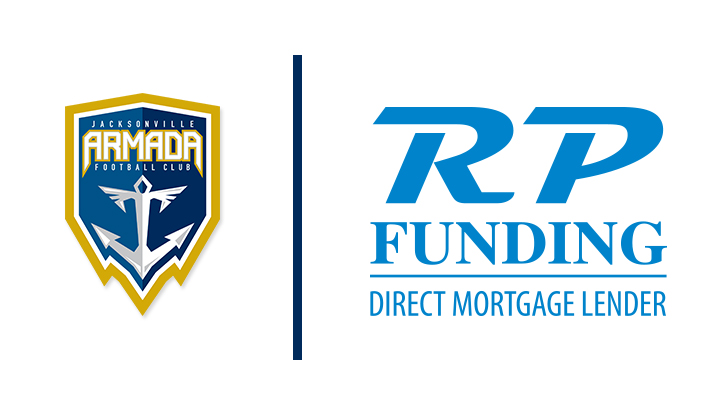 Take advantage of this special offer for Armada season ticket holders!
Follow the steps below to claim your $1,000 lender credit from RP Funding. Use your lender credit to help cover third-party costs, including state taxes, title fees, and more.
Follow These Simple Steps to Claim Your Special $1,000 Lender Credit:
Be a Jacksonville Armada Season Ticket Holder. If you are not already a 2018 Jacksonville Armada season ticket holder, you can purchase a 2018 season ticket at ArmadaFC.com

Call RP Funding at 866-765-0765. Only new loan inquiries are eligible for this special deal. Mortgage loans that are currently in process with RP Funding are not eligible.

Give Your Loan Officer Your Season Ticket Info. When speaking to your RP Funding loan officer, make sure you mention you are a Jacksonville Armada season ticket holder and provide the seat number and email address associated with the ticket.
It is that simple! Call 866-765-0765 today to start your home purchase loan or refinance.