Xbox FIFA 20 Tournament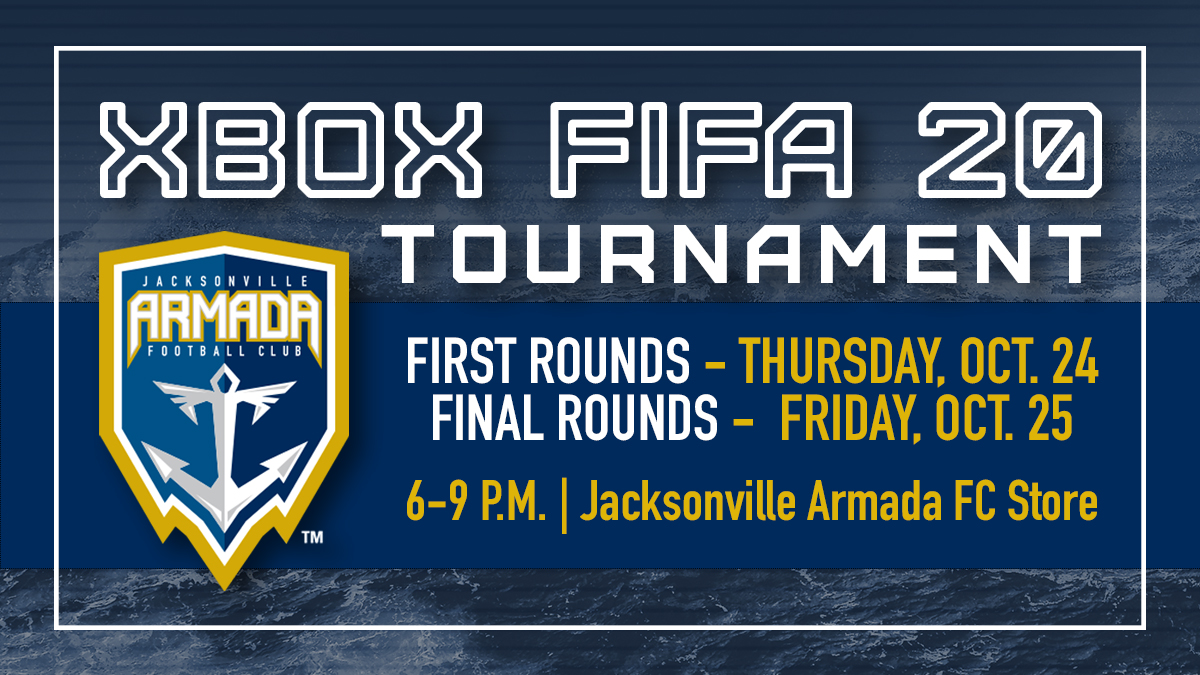 Pick your team and battle it out in Xbox FIFA 20 for your chance to win $250!
The Jacksonville Armada FC is hosting a single-elimination tournament at the Retail Store. Players ages 14 and older are welcome to register for FREE.
First rounds will be played on Thursday, Oct. 24 from 6-9 p.m. Final Rounds will be played on Friday, Oct. 25 from 6-9 p.m. Registration will close at 64 players and players will be emailed their schedule on Tuesday, Oct. 22.
Players and their fans can also enjoy 75% off all Nike merchandise and complimentary snacks and soft drinks during the tournament.
Players ages 14-17 must be accompanied by an adult. Warmup games will be available on a first come, first serve basis starting at 10 a.m.
RULES
Mode: Kick-Off
In case of a tie: Straight Penalty shootout
Half Length: 5 minutes
Difficulty: Legendary
Teams: National teams not allowed
Tournament Format: Players drawn at Random and straight knock out, winner advances to the next round
Prize: $250.00
The tournament will be played on Xbox, with a 1v1 style using the normal updated rosters in the classic match mode and no ultimate teams. You will be able to choose any normal team you want. If your opponent picks the same team, you have to play against each other with the same teams. Each round you advance, you will NOT be allowed to change your team.
REGISTER