Jacksonville, Fla. - October 23, 2014 - The Armada FC, Jacksonville's new professional North American Soccer League (NASL) team, followed their first player signing of Miguel Gallardo made earlier this week, by adding two experienced Argentinian-born players today in defender FABRICIO ORTIZ (Fah-bree-ce-o Or-teez) and midfielder LUCAS RODRIGUEZ (Loo-kas Rod-ree-gez).
Ortiz, a 24-year-old central and right-back defender from the northern Argentinian city of Casilda, joins the Armada FC from his home town team of Club Atletico Alumni.
Rodriguez, 28, who hails from the Argentinian capital of Buenos Aires but moved to the United States with his family when he was fourteen years old, spent four seasons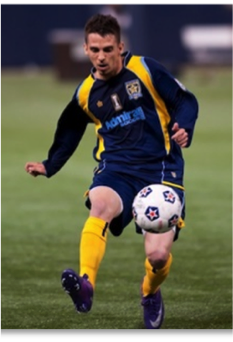 with current NASL leaders, Minnesota United FC, where he helped them win the NASL Championship in 2011. He joins the Armada FC immediately from playing with the Missouri Comets of the Major Indoor Soccer League (MISL) where he won the 2014 Championship.
Welcoming Ortiz and Rodriguez to the Armada FC roster, general manager Dario Sala, said: "We continue to build our roster with two great signings in Fabricio and Lucas who we welcome to the Armada FC family today. Both players are very talented and highly experienced and have developed the foundation for their game at two very prestigious youth academies before enjoying success and continuing their growth at the professional level.
"We are very happy to have been able to bring both players onto our roster as we continue to build our team in preparation for our inaugural NASL season."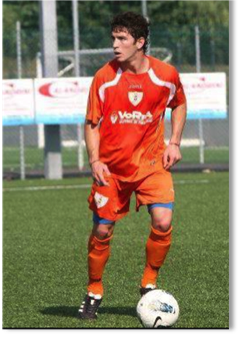 Ortiz began his playing career at age five, when he was signed to Club Atletico Alumni in Casilda. He developed his soccer skills through their youth program for the next twelve years before joining the prestigious Buenos Aires' Club Atletico Velez Sarsfield, at age 17. He spent the next five seasons working his way up through the Sarsfield ranks before joining Italian club F.C. Misano for short spell before returning to Argentina and Club Atletico Aprendices Casildense.
Rodriguez, who was born in Buenos Aires but is now a U.S. resident after moving to Kansas at age 14, started his early soccer career in Argentina with the famous C.A. Boca Juniors in their youth development system. He later attended Johnson Community College in Kansas and MidAmerican Nazarene University (MNU) where he led the Pioneers to a HAAC Championship in 2009, earned four-time Adidas All-American honors and was named the team's MVP. He signed his first professional contract with NSC Minnesota which became Minnesota United FC of the NASL.
Rodriguez made over 60 appearances for The Loons and scored seven goals in his four seasons with the Minnesota team, helping them lift the NASL Championship - the Soccer Bowl - in 2011.
The latest two Armada FC signings follow on from the club's first player signing of goalkeeper Miguel Gallardo on October 21, 2014. Armada FC expects to make additional player announcements over the next several weeks as it eventually rounds out its roster to 27 by January 2015.
About the Jacksonville Armada FC
Jacksonville Armada FC is Jacksonville's newest professional sports team and a member of the North American Soccer League. The NASL member teams are: Atlanta Silverbacks, Carolina RailHawks, FC Edmonton, Fort Lauderdale Strikers, Indy Eleven, Minnesota United FC, New York Cosmos, Ottawa Fury FC, San Antonio Scorpions FC and Tampa Bay Rowdies. Jacksonville Armada FC and Oklahoma City are scheduled to commence play in 2015. For more information about the Armada FC, visit www.ArmadaFC.com. Follow the Armada FC on Twitter @ JaxArmadaFC and Facebook at www.Facebook.com/JaxArmadaFC. For more information about the NASL, visit www.NASL.com. Follow the NASL on Twitter @NASLOfficial and Facebook at www.Facebook.com/NASLfans. Fans can watch every game live at www.NASLlive.com.