JACKSONVILLE, Fla. - The Armada FC, Jacksonville's new professional North American Soccer League (NASL) team, injected its roster with a solid veteran presence on Tuesday with the addition of former Colorado Rapids (Major League Soccer) midfielder Jaime Castrillón (Hi-may Cas-tree-yoan).
Castrillón joins goalkeeper Miguel Gallardo, defender Fabricio Ortiz and midfielder Lucas Rodriguez, who were signed to the roster in late October.
"We are excited to welcome a seasoned veteran like Jaime to the Armada FC family," said Dario Sala, Armada FC General Manager. "With his extensive experience, he will be a key addition to our roster. We expect him to be a driving force for our offensive attack with his superb technique, and dynamic goal-scoring abilities."
A 31-year-old native of Puerto Nare, Antioquia, Colombia, Castrillón led the Rapids in 2012 with eight goals in 30 matches before missing most of the 2013 season recovering from knee surgery. Prior to playing in the United States, he spent much of his time cutting his teeth on the pitches of Colombia, compiling more than 70 goals in more than 300 matches and 10 years in the Colombian first division.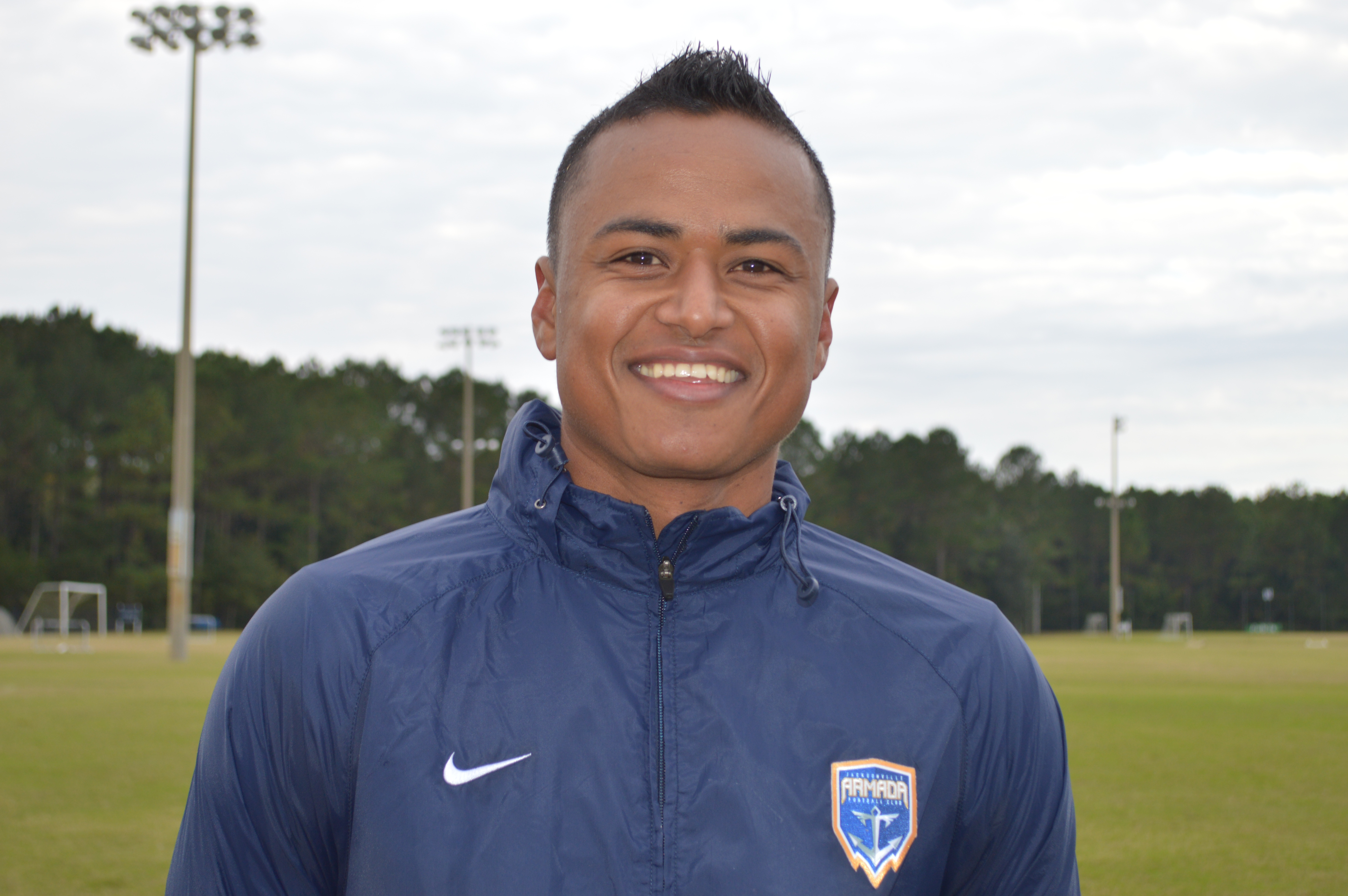 Castrillón began his career in 2002 with popular Colombian first division squad Independiente Medellín. Instrumental in the club's 2002 and 2004 Primera A titles, he stayed through 2009 before being loaned out to Chinese club Nanchang Bayi for the season. Castrillón returned to Colombia in 2010 after signing with Once Caldas. In 2011, he returned to Independiente Medellín and scored 11 goals.
Castrillón has made 29 appearances for the Colombian National Team, scoring five goals and competing in the 2004 and 2007 Copa América. He was also a member of the U-20 Colombian National Team in 2002.
The Armada FC expects to make additional player announcements over the next several weeks as it eventually rounds out its roster to 27 by January 2015.
About the Jacksonville Armada FC
Jacksonville Armada FC is Jacksonville's newest professional sports team and a member of the North American Soccer League. The NASL member teams are: Atlanta Silverbacks, Carolina RailHawks, FC Edmonton, Fort Lauderdale Strikers, Indy Eleven, Minnesota United FC, New York Cosmos, Ottawa Fury FC, San Antonio Scorpions FC and Tampa Bay Rowdies. Jacksonville Armada FC and Oklahoma City are scheduled to commence play in 2015. For more information about the Armada FC, visit www.ArmadaFC.com. Follow the Armada FC on Twitter @ JaxArmadaFC and Facebook at www.Facebook.com/JaxArmadaFC. For more information about the NASL, visit www.NASL.com. Follow the NASL on Twitter @NASLOfficial and Facebook at www.Facebook.com/NASLfans. Fans can watch every game live at www.NASLlive.com.