The Jacksonville Armada FC announced Tuesday the 2020 schedule for the U-23 team in the National Premier Soccer League (NPSL).
The Jacksonville Armada FC U-23 team will play 10 matches total in the NPSL Gulf Coast Conference with AFC Mobile, Tallahasse SC, Pensacola FC, New Orleans Jesters, and Port City FC. Five matches will occur on the road and five matches at the team's home stadium at Patton Park.
The season will open at home for the Jacksonville Armada against AFC Mobile on Thursday, May 7.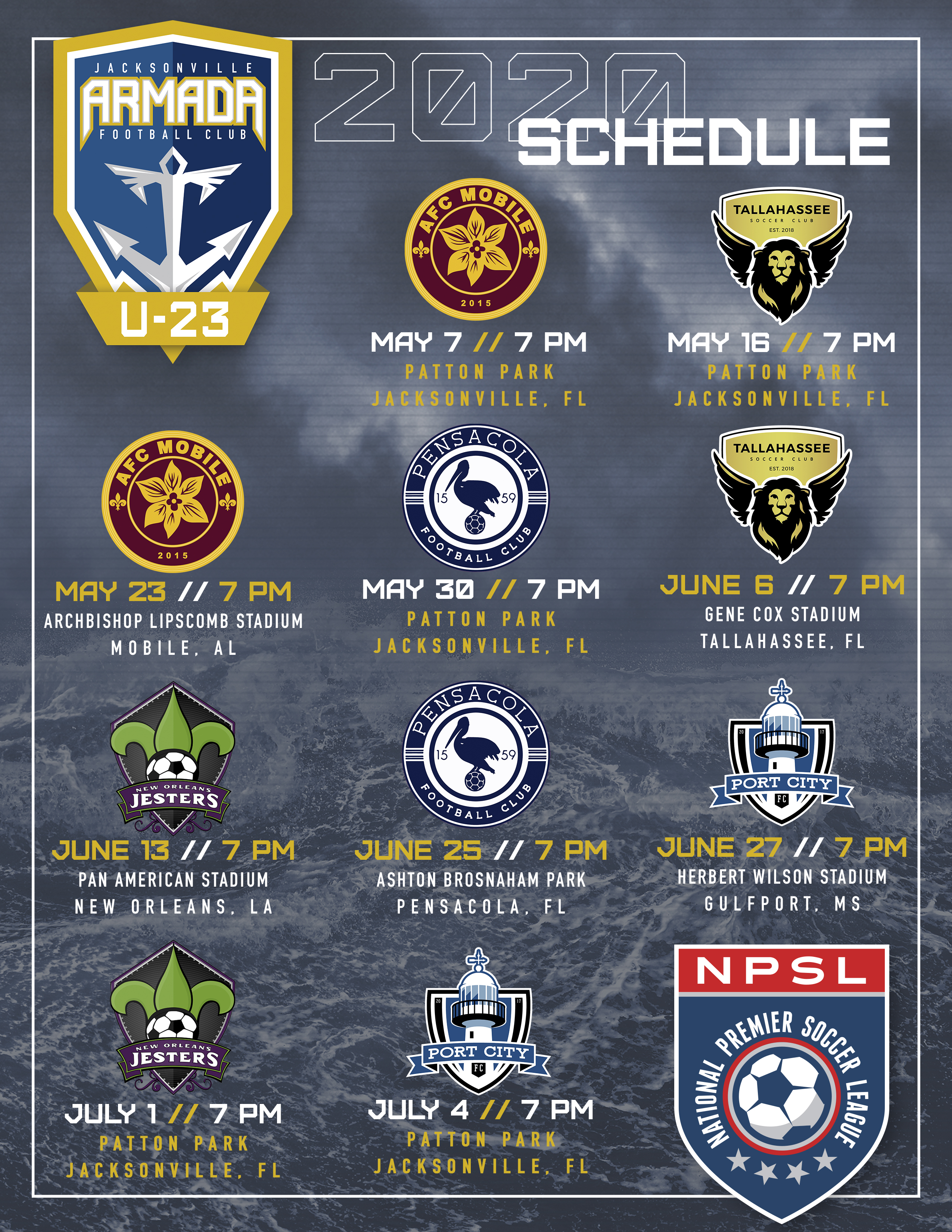 All U-23 matches will be free to attend at Patton Park. The full schedule and standings are available at NPSL.com and the U-23 roster will be available in the coming weeks.
Coach Pat Cannon was named the head coach of the U-23 team on December 17. He leads the squad along with Tommy Krizanovic and Patrick Sorge as the assistant coaches, and Alex Bolowich as the goalkeeper coach.